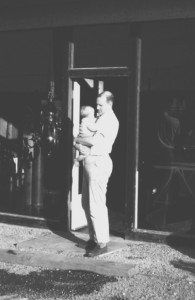 A LIGHTING LEGACY
Founded in 1962, Robert Long Lighting is experiencing a renaissance in the re-imagining of its handcrafted custom fixtures. 
Upon launch, the brand was lauded for its bench-made lighting in the style of Post-War California design. The aesthetic exhibited a profound understanding of craftsmanship and architecture that captured the imagination of the design world.
But several years after the brand's launch, tragedy befell the family and claimed the lives of founder Robert Long and several other family members. Only his young sons, Robert and Dawson, survived him.
Throughout the 70s and 80s, with Robert Long no longer at its helm, there were changes in ownership and design focus, and the company shuttered its doors in 1989. Fifty years after its small beginnings in Sausalito, Robert Long's son is  recovering his father's cherished but unsung vision.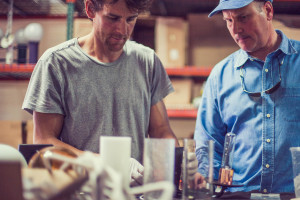 Bringing life to his father's company is an exercise in creative remembrance for Robert as he honors the 1960's artistic conception. Working with the vendors and craftspeople his father selected, he maintains the same core values that defined the business five decades ago.
Robert Long Lighting looks brightly to its future. What began in Sausalito as the pursuit of a dream is re-emerging in a new company, mere steps from its original location.